Other Career Opportunities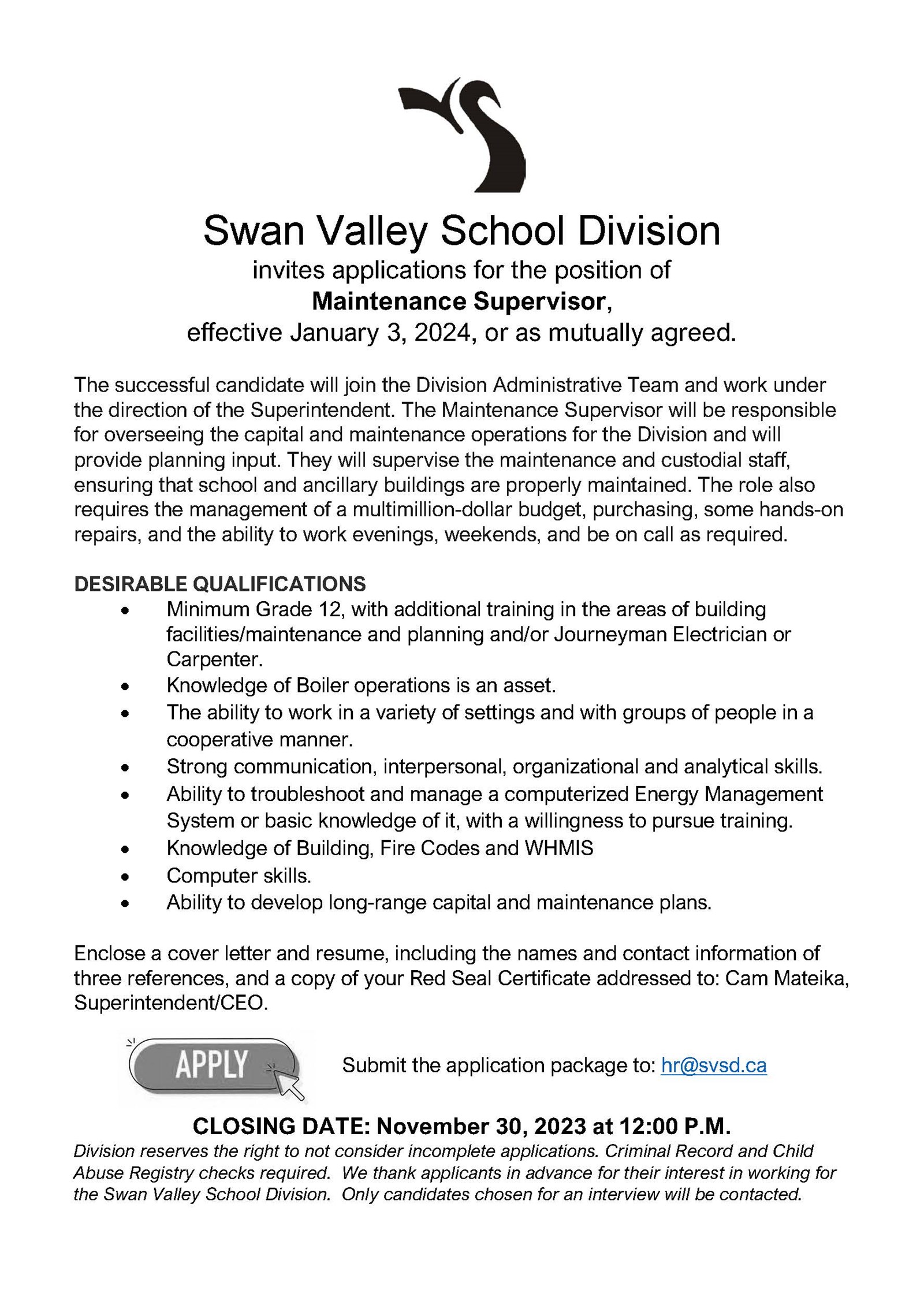 ---
Â鶹´«Ã½
invites applications for the term position of
0.5 FTE Office Assistant,
effective as mutually agreed, to the earlier of the employee on leave or April 30, 2024
DESIRED QUALIFICATIONS
Demonstrated proficiency in MS Office Applications with a focus on Word and Excel would be considered an asset
A team player with good organizational, and interpersonal skills, and the ability to complete assigned tasks in an independent timely manner
Good verbal and written communication skills with attention to detail
Experience providing customer service to the public, in person, over the phone, etc.
Strong work ethic and positive attitude
Bookkeeping/accounting knowledge and use of accounting software would be considered an asset
Ability to maintain confidentiality
Recognized completion of Grade 12
Consideration may be given to increase the term to 1.0 FTE based on the candidate's skill set.
17.5 hours/week, Monday to Friday (1:00 p.m. to 4:30 p.m.)
Enclose a cover letter and resume, including the names and contact information of three references, addressed
to: Brent Rausch, Secretary-Treasurer. Submit the application package to: hr@svsd.ca
POSITION OPEN UNTIL FILLED
Division reserves the right to not consider incomplete applications. Criminal Record and Child Abuse Registry checks required. We thank applicants in advance for their interest in working for the Â鶹´«Ã½. Only candidates chosen for an interview will be contacted.

---