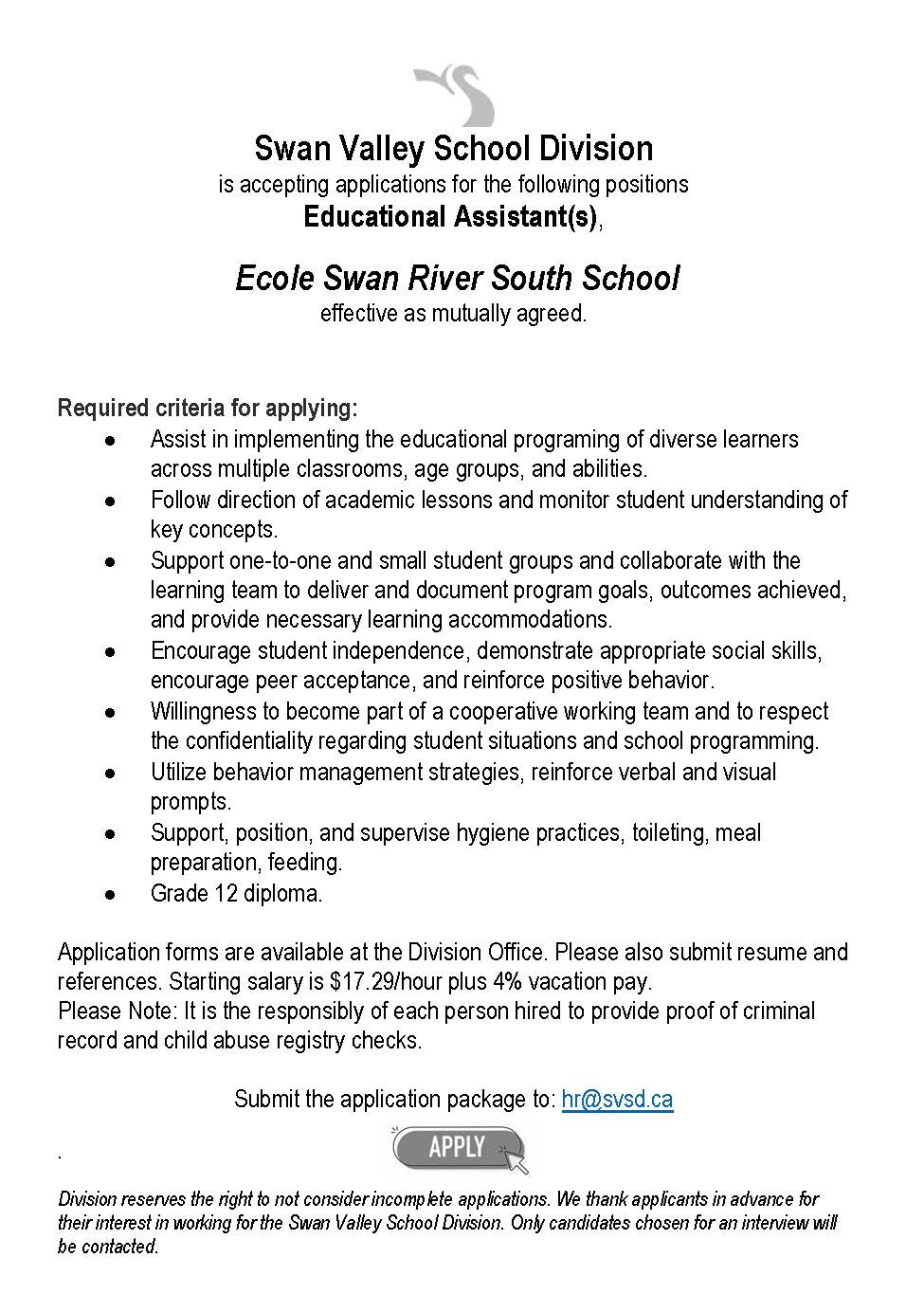 ---
SVSD invites applications for Educational Assistant Substitutes.
Criteria for applying –

Required:
• ability to follow detailed oral and written instructions, including technology
• willingness to become part of a cooperative working team and to respect the confidentiality that is necessary regarding student situations and school programming
• Grade 12 diploma
• ability to work well with children at all grade levels with special educational needs
• promote positive social interaction
Preferred:
• relevant postsecondary training
• experience working with children with special educational needs
• computer literacy
• willingness to be flexible regarding hours of employment, at the discretion of the principal, so as to accommodate the needs of students.
• willingness and means to travel to outlying community schools in Benito, Bowsman, and Minitonas.
Application forms are available at the Division Office. Please also submit a resume and references. Starting salary is $17.29 per hour plus 4% vacation pay.
Please note: It is the responsibility of each person hired to provide proof of criminal record and child abuse registry checks.
Enclose a cover letter, resume and references with contact information to:
Patti Hack, Student Services Achievement Coordinator, SVSD
Send application package electronically to phack@svsd.ca
Interview accessibility accommodations available upon request